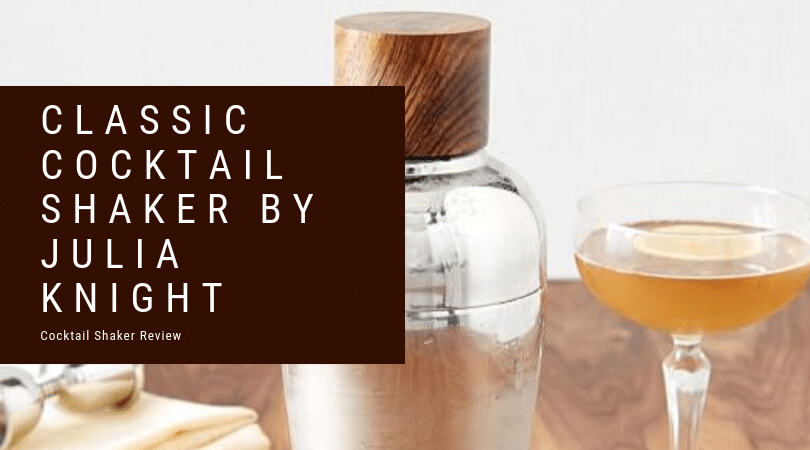 The Classic Cocktail Shaker by Julia Knight
If elegance is what you are looking for in adding to your very own home-bar collection, then Julia Knight's Cocktail Shaker is definitely worth your money. The very looks of the shaker oozes class and elegance.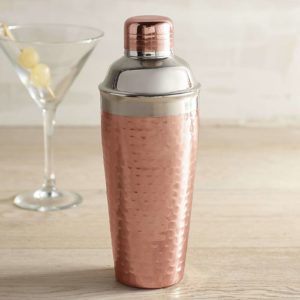 Julia Knight is a well-known designer and a brand name that creates only the best, elegant, and luxurious home products. The range of products include serve-wares, housewares, home accents, and tableware consisting of barware, bath accessories, platters, trays, cake stands, and much more. Simple in terms of use, the products are no ordinary creations. Instead, these are the work of pure craftsmanship that takes time to showcase the final piece.
Each collection is unique and has an intimate touch of artistry that you will notice at the very first glance. Every piece has a story to tell and a history to share. The colors radiate brilliance, and the texture will appear more than just enjoyable. Bold, flirty, and fun are the words that best describe Julia Knight's collection of home products. Hence, no doubt you are sure to find the cocktail shaker glamorous and irresistible. It is like bringing home Royalty in the form of a mini Cocktail Shaker. Pour out a drink from this chic shaker and create your special moments.
Features:
The dimensions of the shaker measure 9.25" x 3.5" x 2.5".
It weighs about 10.4 ounces, which is roughly around 0.66 pounds.
The color of the shaker is gorgeous platinum.
The makers have used superior quality stainless steel to ensure easy handling.
The shaker is hand-made in a sand-cast made of aluminum, and it is beautifully decorated using the trademark blend of enamel infusion with superior quality of crushed mother of pearl, which adds to the cost of the product.
The beauty of the piece lies in its beautifully-laid mosaic borders that are predominantly tiles, inlaid from the Mother of Pearl, piece by piece. Hence, no two shakers appear the same.
It is food-safe and safe to use in both freezer and oven up to 250 degrees.
You will need to wash the cocktail shaker by hand using warm water and only a minimal amount of soap.
You can pair the Cocktail Shaker with any of the additional bar tools from the Julia Knight's Collection to showcase a classy, entertaining set.
It is a perfect gifting option, especially because of its design and uniqueness.
Pros:
It is compact yet of the right size.
The product has a beautiful artifact that you can use and showcase.
It is leak-proof and does not rust easily.
The product can be shipped to any location within the U.S if your order is over and above $50.
Shipping is also available to select locations outside the U.S.
Cons:
The cocktail shaker is very expensive compared to what its competitors have to offer in the same range. However, the quality of the material used for crafting is an exquisite piece of barware, and its looks may outweigh the high cost. Hence, it is a question of quality and elegance versus cost.
It is not dishwasher-safe because of its uniquely-crafted design. Thus, you need to handle it with care, unlike its counterparts.